Welcome to Americana Vineyards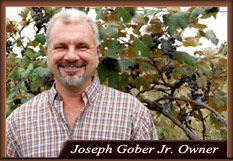 Americana Vineyards tasting room and gift shop used to be a functioning swing barn in the 1820s, about five miles away from its current location. It was rescued from demolition, meticulously dismantled and rebuilt at its new address on East Covert Road. With a history like that, you can imagine the attention to detail that goes into our wine making!
Our Labs, Maverick and Lilly - both rescues - work as full time greeters. They can direct you to the tasting bars where you can sample a wide array of some the Finger Lakes finest wines. Those with a sweet tooth love our famous homemade fudge, and with over 20 varieties there is something for everyone.
On Sundays, we gently ease you back into the work week with our afternoon concert series. Whether youre looking for wine, a great meal or just a place to hang out with friends, drop by any time for a true taste of Americana.
Hours of Operation:
Winery Summer Hours:
OPEN:
Friday, Saturday 11-5:30 & Sunday 11-5 pm
Tuesday, Wednesday & CLOSED
The Taproom will be closed due to COVID. Beers are available for purchase.
The Americana Grill.
GRAB AND GO ITEMS AVAILABLE IN WINERYThursday, Friday, Saturday & Sunday.
Tastings:
Standard Wine Tasting: Available at the Winery with modifcations.
Specialty Wines: Included with modifications.
Beer Tasting Flight: Brewery currently CLOSED.
Combo Tasting: Wine only.
** Groups of more than 12 require a call for a tasting. Call the winery at 607.387.6801 to schedule your group. First come, first serve otherwise. Social Distancing Required.**
Americana Vineyards Wines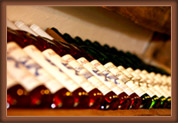 As a founding member of the Cayuga Wine Trail, guests have been enjoying the many varieties Americana has to offer for over twenty-five years. Our award winning wines offer something for every palate.
You can choose from our Chardonnay and Lemberger which are dry and flavorful, try our extremely popular Crystal Lake wine made from Niagara grapes, or sample our dessert- style red Sweet Rosie.
Learn More About
Americana Wines.
Americana Vineyards - Crystal Lake Cafe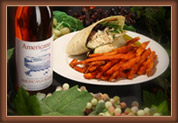 At The Crystal Lake Cafe, you can be sure we are still as dedicated as ever to offering
a unique winery dining experience.
Come on over for lunch and check out one of the best kept secrets in the Finger Lakes. There's something for everyone at the
Crystal Lake Cafe!